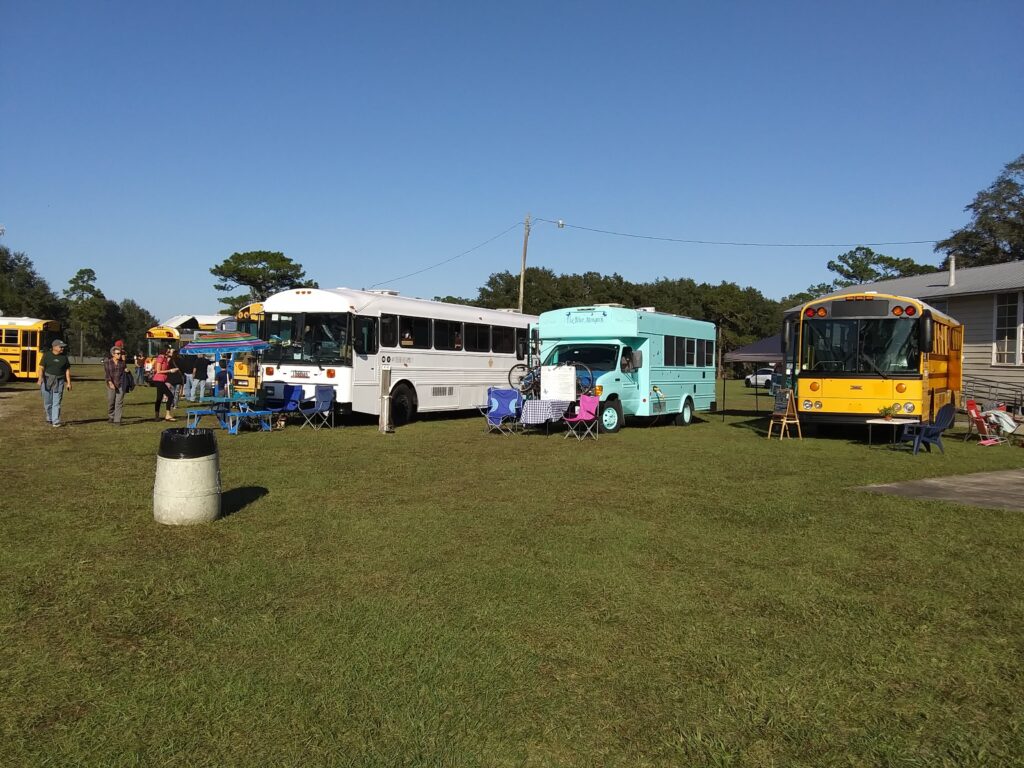 Skoolie People
One of the greatest aspects of Skoolie Life is the Skoolie People! We would like to introduce you to some of the amazing people of our Skoolie & Nomadic community.

Hear from people in the skoolie life and community tell you what their experience has been from why they chose to start skoolie life to what it is like building it out and ultimately on the road.
We would love to have you featured in our Community as well. Follow this link and tell us your story. We look forward to connecting with you soon!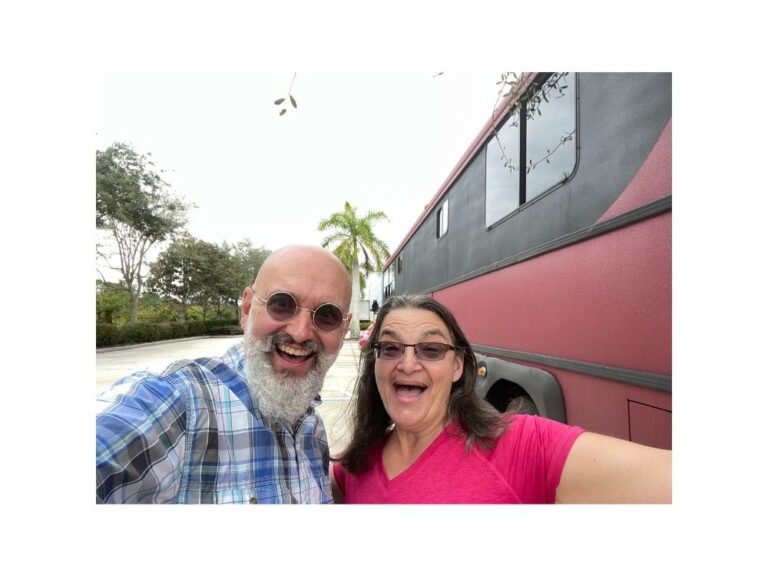 Hi, We are Sylvie and Yvan, and this is our bus story. How Did You Get Into Bus Life? Quite accidentally. Camping, never mind full-time off-grid nomadic life, wasn't ever a thought. We had a Mercedes Station wagon for sale in front of our garage, and after 3 months of it being for sale without…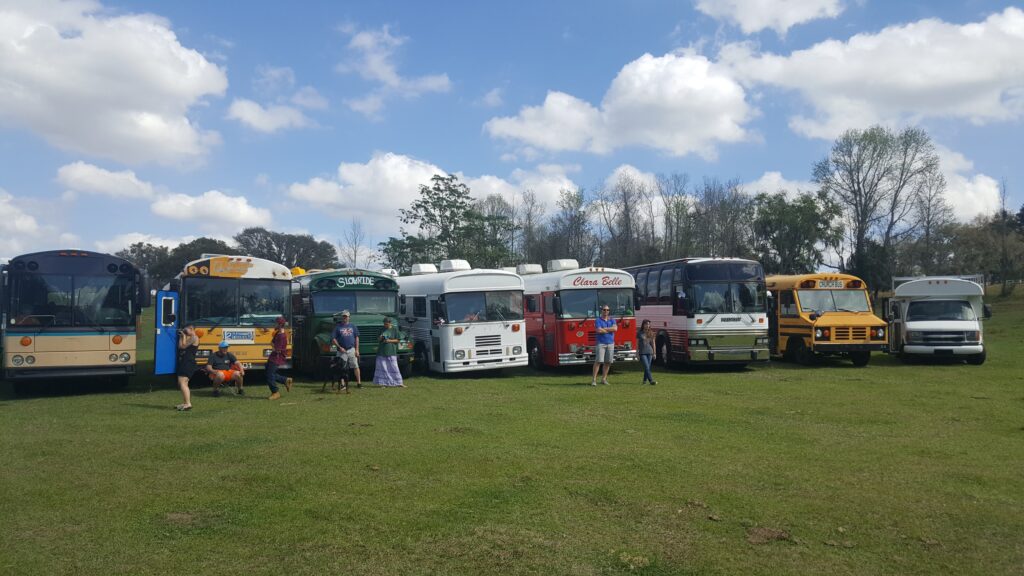 Skoolie Homesteads
Skoolie Homestead Communities are popping up all over the country. Skoolie Homesteads are safe like-minded communities for skoolie owners, van-lifers, and anyone else who has chosen to live and travel nomadically. Many of them offer shore power and water hookups, overnight stays, and DIY facilities including tools as well as expert advice and professional skoolie building services.
If you know of a Skoolie Homestead that our Skoolie Community should know about, reach out to us so we can add them here as a resource for our skoolie family!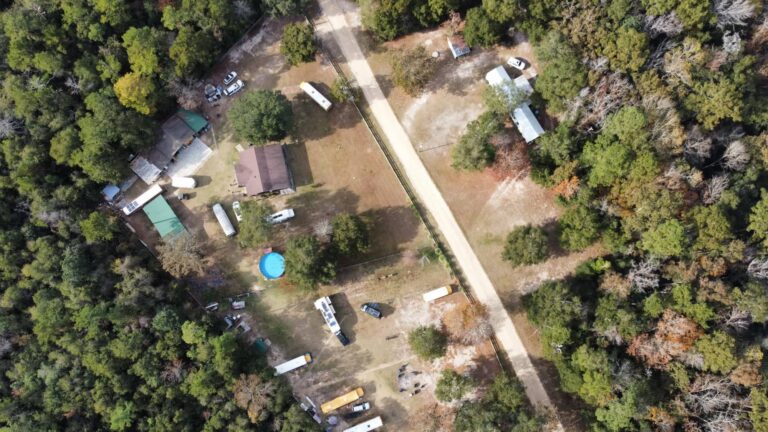 The original Skoolie Homestead Community lies in the heart of South Georgia. Brett and Renee Niehaus have created a very unique, warm, and inviting community for all of those who want or need a place to build their skoolie conversion. They offer free overnight stays for up to 3 nights for those who are just…